What is Light-Induced Guided Healing Therapy?
Founder of Light-Induced Guided Healing Therapy, Paula Marie Jackson stopped by Morning Extra to explain the therapy and how it helped her with her MS diagnosis.
SAN DIEGO — Paula Marie Jackson was living a normal life until one day in 1999 when she started feeling initial physical symptoms that compromised her vision and gait. She also started experiencing incontinence, seizure tremors and serious fatigue, which after a few incorrect diagnoses ultimately led to a Relapsing-Remitting Multiple Sclerosis diagnosis. Within a month, her health declined rapidly to where she lost her vision, hearing, ability to walk and was in bed for an average of 18 hours a day.
During this time, she developed what would later become a mind-body therapy, called Light-Induced Guided Healing Therapy or, LIGHT. Within a few months she was able to slow the progression of the debilitating symptoms she was experiencing. Its success has continued to help Jackson enjoy an active lifestyle for almost two decades now. 
Now, after eight years in research, two pilot studies and a peer-reviewed paper published in a major scientific journal LIGHT is now an educational program open to the public at UC San Diego.
So, what is LIGHT and how was she able to do this?
LIGHT is an evidence-based protocol and mind-body intervention designed to help build self-efficacy, an individual's belief in his or her innate ability to achieve goals and enjoy other benefits such as improved mood, increased vitality, and enhanced quality of life.
It is a hybrid between hypnotherapy and guided imagery that can empower anyone, not just those with illnesses, to rise above stressors by rewiring the brain to create new mental pathways to meet challenges with effective strategies.
Early research conducted at the University of California, San Diego (UCSD) has shown that LIGHT improves mood, decreases fatigue, and positively affects the overall quality of life. 
In the case of Paula, she used LIGHT to change her mindset of the dreary medical opinions of standard care that she initially received for her case.

Why are LIGHT™ users resoundingly calling it a miracle?
UC San Diego LIGHT Launch Event on Sep 22, 2018
Have a look at some powerful testimonials from LIGHT users and learn more from Paul Mills, Ph.D., Chief, Division of Behavioral Medicine at UC San Diego, about the research findings that support the therapy.
Dr. Mills describes the LIGHT self-efficacy education program as a significant achievement. "It's not common for us scientists" to witness a translational research success story—where "a research project in the lab … ends up finding its way out into the community, where it does good."
Paul declared his enthusiasm at the launch of the LIGHT Self-Efficacy courses at UC San Diego through its Centers for Integrative Health, stating, "That's what we've accomplished here with the LIGHT study … to see the fruition of our research."
Additional videos include co-developers Tom Thudiyanplackal and Paula Marie Jackson sharing some more background to familiarize you with the process. Paula also offers a brief experiential session so you may receive a sensory and intuitional insight into what is in store with the complete LIGHT journey.
Published on Sep 27, 2015
Watch the tête–à–tête between these two dynamic women leading a major transformation in MS health care and research: Christine Granfield interviews Paula Marie Jackson to learn more about the benefits of HLGI and how this novel complementary healing modality will be made available to MS sufferers worldwide. Diagnosed with Multiple Sclerosis (MS) in 1999 and having nearly lost her vision, hearing, and ability to walk, Paula Marie Jackson found her way back to a fully active life through a process she now calls 'Healing Light Guided Imagery' (HLGI) that helped slow the progression of her MS symptoms and has since held it in remission.
Determined to discover a scientifically verified methodology that she could share with her fellow MS sufferers, Paula self-funded her efforts and collaborated with researchers at a leading California university to launch a pilot research study. After four and half years, the preliminary results now indicate that HLGI has had a significant impact on several factors of the MS participants' health-related quality of life (HRQOL). Backed by these results, Paula has been encouraged to share the technique with the extensive MS subscriber base at 'HealthCare Journey™' a preeminent forum for MS-specific health care news and activities managed and led by Christine Granfield.
La Jollan's multiple sclerosis therapy wins UCSD notice
By James Palen
Published on Dec 2, 2015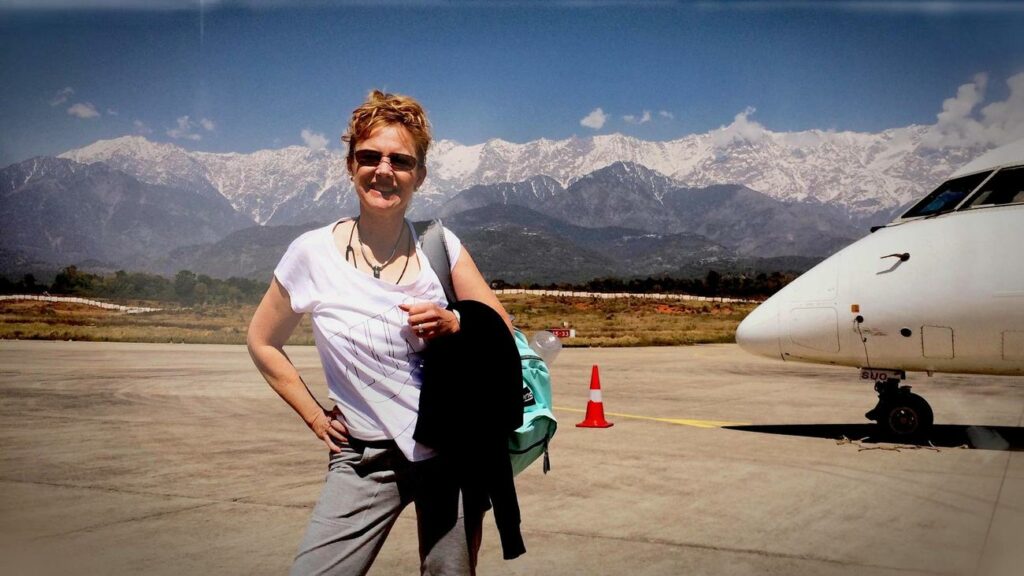 What began 16 years ago for La Jolla resident Paula Marie Jackson as an experiment in self-healing is now being considered for further study as a treatment of the debilitating symptoms of multiple sclerosis.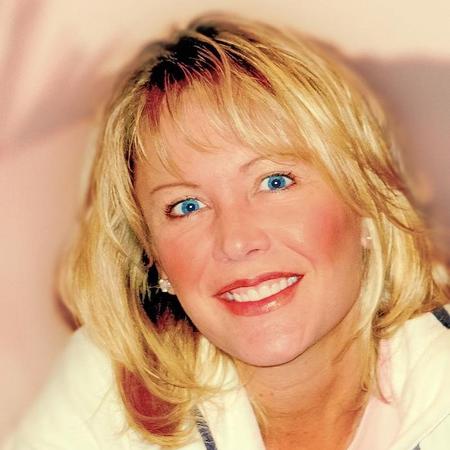 Jackson said the therapy has the potential to help just about anyone suffering from the disease. Some of her best moments daily are those spent seeing study participants feel better.
"It just makes my day — it makes my life,"
Jackson, a certified hypnotherapist who in 1999 — at the time of her own multiple sclerosis diagnosis — worked full time as a senior sales executive with a medical device company, has for the last 14 years dedicated much of her time helping others with the disease. Coined Healing Light Guided Imagery, or HLGI, her novel approach to therapy is now in the closing stages of its initial scientific study, conducted by UCSD researchers during the last four years. Preliminary results from the pilot study indicate the therapy has promise, and could be a key to helping MS patients suffer less as their disease progresses, if not slowing down the progression of the disease itself.
Read Full Article » | 
Download PDF »
MS Patient Designs Novel Guided Imagery Program
By Lisa Emrich, PATIENT EXPERT
Oct 22, 2015
Paula Marie Jackson, diagnosed with MS in 1999, is a certified hypnotherapist who has developed a novel guided imagery protocol for MS patients she calls Healing Light Guided Imagery (HLGI). Ms. Jackson collaborated with researchers from the MS Center at University of California San Diego (UCSD) and the Center of Excellence for Research in Training in Integrative Health to conduct a small self-funded pilot study comparing the effects of HLGI and those of journaling on quality of life, fatigue, and depressed mood in 11 MS patients.
What is Healing Light Guided Imagery (HLGI) and how does it differ from other forms of guided imagery, meditation, or hypnosis?
PMJ: Healing Light Guided Imagery (HLGI) is a hybrid therapy combining meditation, mindfulness, and light hypnosis that I began to develop during my own MS diagnosis. As I trained, practiced, and worked to improve this hybrid technique, I found an optimal framework that worked wonders with most of my symptoms and was effective in helping others living with MS. The researchers at UCSD have been referring to it as an Integrated Mindfulness technique that is a simpler version of mindfulness which is easier to learn in a relatively shorter period of time.
Can Guided Imagery Help With Multiple Sclerosis?
By Cathy Wong, Medically reviewed by a board-certified physician
Updated March 15, 2018
The Science Behind Guided Imagery and Multiple Sclerosis
At this point, very few studies have tested guided imagery's effects in people with multiple sclerosis. However, some preliminary research (including a small study published in the Journal of Evidence-Based Integrative Medicine in 2018) indicates that guided imagery shows promise as a complementary therapy for MS.
In the 2018 study, a small group of people with multiple sclerosis either practiced a technique called Healing Light Guided Imagery or took up journaling for 10 weeks. At the end of that 10-week period, the nine study members who'd practiced guided imagery showed greater improvements in mood, fatigue, and physical and mental quality of life (compared to the eight participants who completed the journaling program).